"Out from the Door" 6x6 in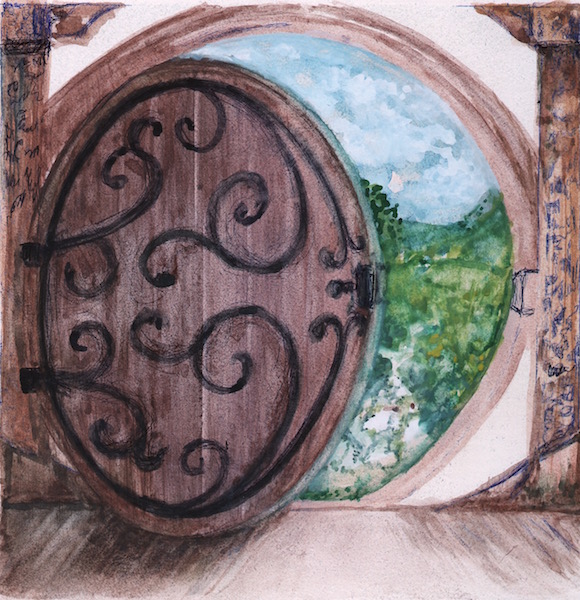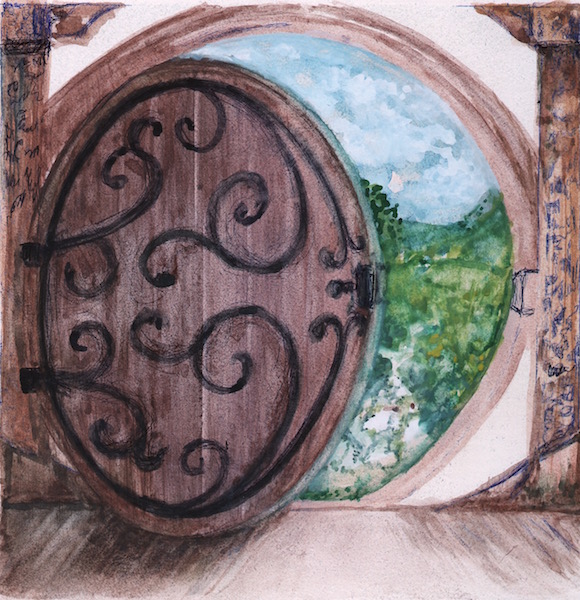 "Out from the Door" 6x6 in
"Out from the Door" - watercolor on Ampersand Aquabord 6x6inches $200.
Lord of the Rings fan here - there are several from the story illustrations - this one is the view from the home of Bilbo and Frodo Baggins at Bag End.
SPECIAL - Half the proceeds of this sale go to Tolkien fund or YOUR choice of Children's cause.

Fun to do!